For some reason I've been on a sweet tooth kick lately. You might have saw my Snickerdoodle Peanut Butter Brownie Cookie recipe I made last week. If you missed it click
HERE
. Well today I'm super excited to introduce you to one of my blogging buddies who's bringing us a new must-try recipe.
*********************************************************************************
I am absolutely over the moon to be here at Our Reflection. My name is Jenny and I am the teacher mommy of
The NY Melrose Family
. My spunky assistant is my two and half year old daughter, Riley. She's usually my shadow and tries her best to "help" mommy with all of my diy, recipes, organization and party planning projects. I'm here today to share a chocolate peanut butter and jelly cupcake recipe and a giveaway from one of my favorite sponsors
Beryl's Cake Decorating & Party Supplies
. First, I want to share this recipe because it is A-mazing!
Before you start anything you need to pop 24 Reese's Peanut Butter Cups into the freezer. I used Duncan Hines Devil Food Cake Mix so they are semi-homemade. Once the cake mix is placed into the baking cups, place the frozen Peanut Butter Cups into the center of the cake mix. My assistant did this for me and it was great because we worked on her directional vocabulary as she placed it into the mix.


As you can see we were pretty close to center.


Next take a teaspoon of strawberry jam and spoon it on top of the cupcake. You'll want to fold it into the cake batter.


I know you've got to be thinking that these sound fabulous, but now we're only going to make it better because you'll need to frost on the Strawberry Jelly Frosting. I used the 1M tip to get the rose look to the frosting.


I give you chocolate peanut butter and jelly cupcakes with strawberry jelly frosting! I wish I had gotten a picture of Riley eating it. It was as if each bite was a bite from heaven. "It tastes like candy, mama," was her comment that made me smile from ear to ear.
Ingredients for Cupcake:
Devil Food Cake Mix
Reese's Peanut Butter Cup for each cupcake
1 teaspoon of strawberry jelly for each cupcake
1 cup of butter (2 sticks)
1 teaspoon of vanilla extract
1/3 cup strawberry jam
2 cups of confectioner's sugar
Beat the butter at room temperature. Then add in vanilla extract and mix this together. Add in strawberry jelly and beat together. Finally add the sugar one cup at a time until you end up with peaks in the frosting.
Now it's time for the giveaway. As a special thank you to Laura's audience for having me visit, I'm giving away a $25 gift certificate to
Beryl's Cake Decorating & Pastry Supplies
. Beryl has everything you could possibly want when it comes to cake decorating and the best part is that it's on me.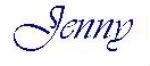 a Rafflecopter giveaway